5e Campaign Wiki for Notion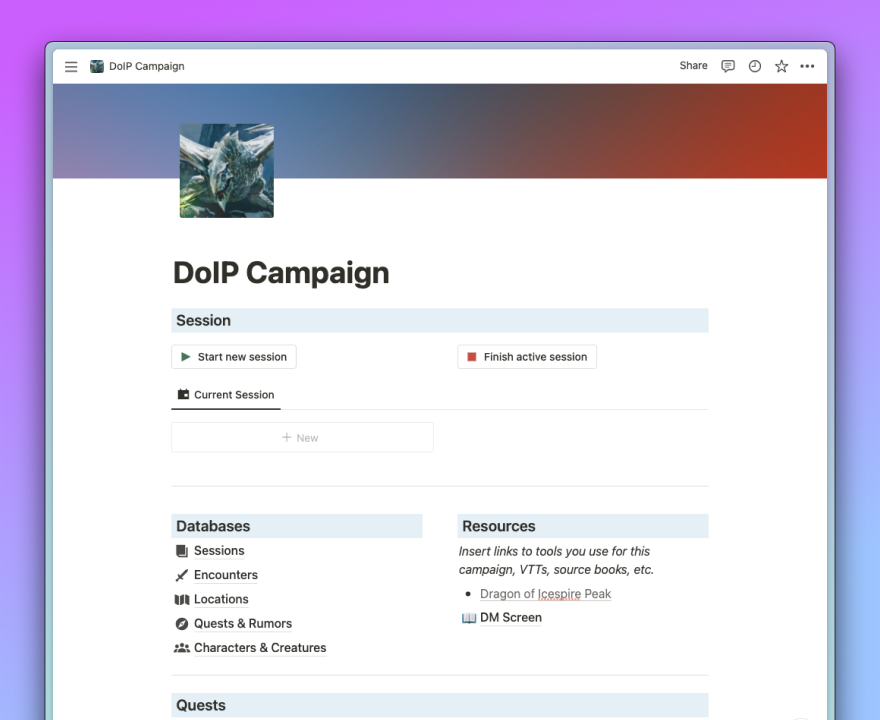 Your home for running 5e campaigns
A full campaign wiki for 5e all in a Notion template. Plan your sessions, track your NPCs, and take notes in this robust campaign wiki.
Take Session notes and track Encounters
Player, NPC, and Monster references
Track quests and rumors
Easy to expand and extend
Duplicate this template into your Notion and customize it to fit your campaign. New to Notion and want a breakdown of some basic features? Check out my post on the Notion features to use for D&D.
Get 5e Campaign Wiki, free →