5e DM Screen for Notion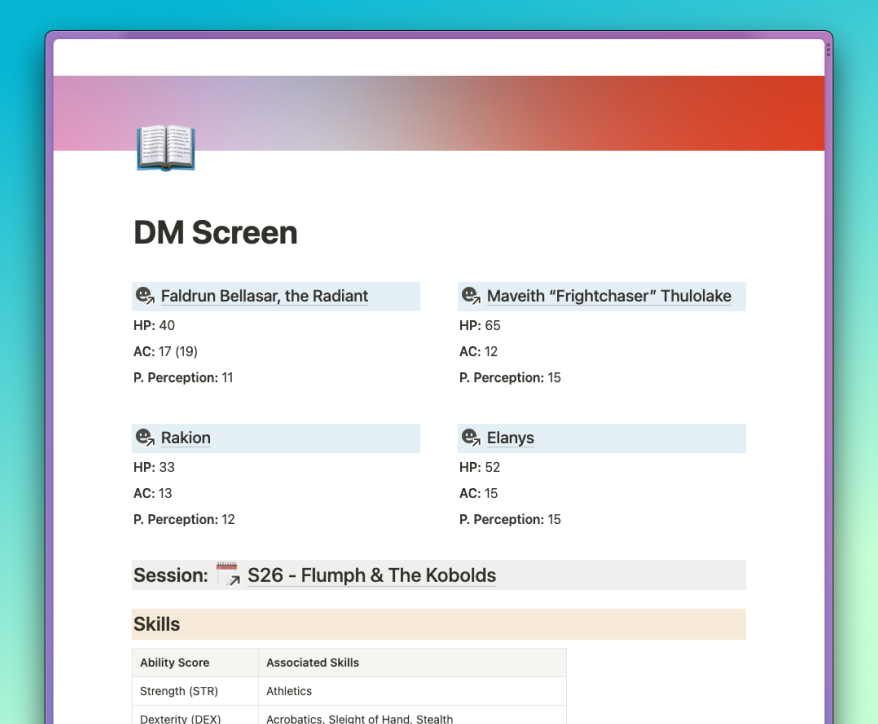 The simplest reference tool your 5e games
A DM Screen and 5e quick reference in a Notion template. Quickly look up 5e rules, player stats, and more in this digital DM screen that is easy to extend and modify.
Quick reference for D&D 5e rules
Easy to read at a glance
Fully customizable
Duplicate this template into your Notion and customize it to fit your campaign. Need some ideas for how to use this? Check out my post on the topic.
Get 5e DM Screen, free →